2021 Prize Draws and Winners
When I decided to do a year's worth of monthly prize draws, it was with the twin goals of boosting my business and giving people a reason to smile in the midst of a trying time in all of our lives.
The added bonus, for me, has been having the opportunity to speak with, and meet, a whole lot of new people … so my thanks to all who are participating! Please feel free to get in touch if you have any real estate questions. I am always happy to help.
August 2021 Winner – Kris Wilson & Aspen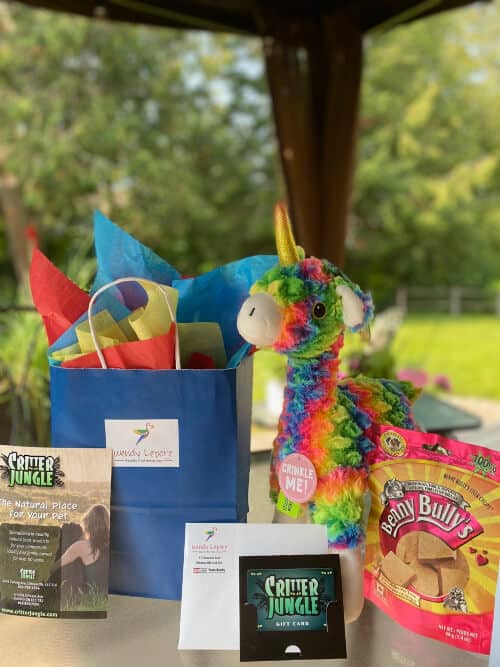 Kris Wilson and his 6-month old puppy Aspen won my Journey to the Jungle prize draw of a $150 gift certificate to Critter Jungle. Included in the gift bag were a multi-hued unicorn stuffie and a bag of Benny Bully's cat and dog treats, courtesy of Kelvin and Jeff Stanke who own and run Critter Jungle.
It would be fair to say the unicorn was a hit. If you scroll through the images you'll see Aspen had it out of the bag pretty quickly … and just as quickly removed an ear.
Congratulations Kris and Aspen and thanks to everyone who joined in the fun!
Keep an eye on my site for September's prize draw, which will be a cool relief after August's heat …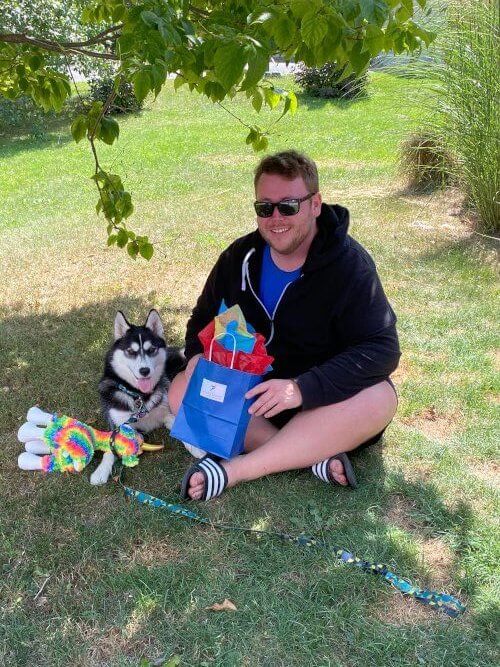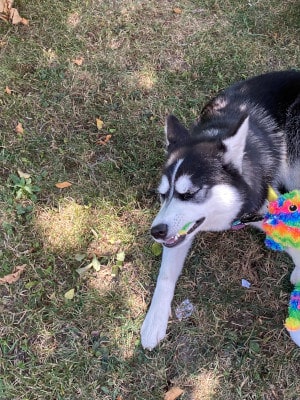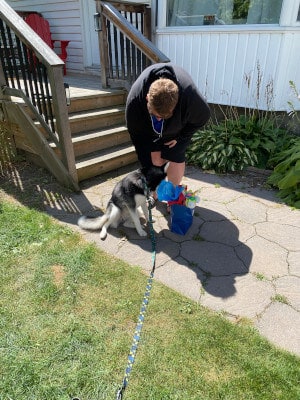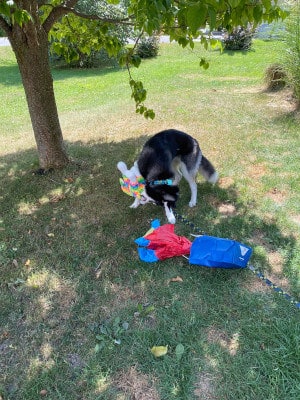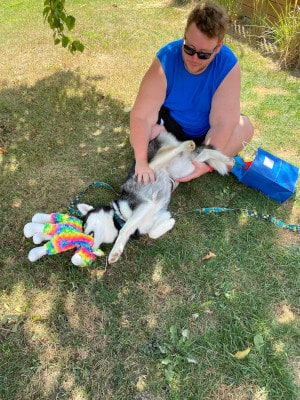 July 2021 Winner – Nicholas Girgulis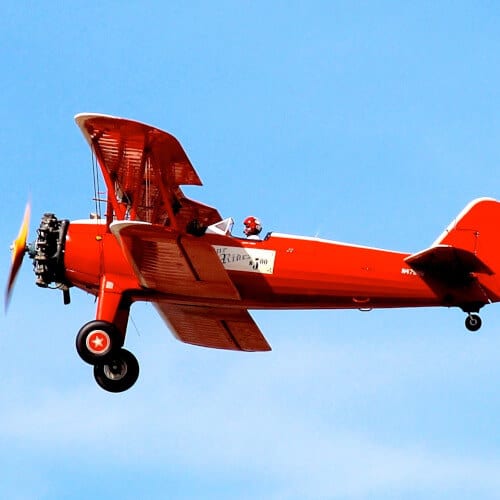 Recently relocated from the west coast, Nicholas Girgulis is heading up up and away as the winner of the Get High in July prize draw. It will be a great way to get to know Ottawa from a different perspective. It was wonderful to meet you Nicholas. I wish you a fantastic flight and adventure.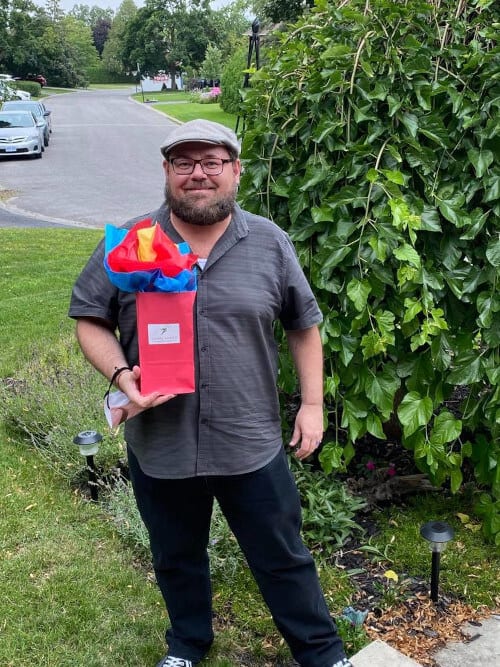 June 2021 Winner – Sandy Sachs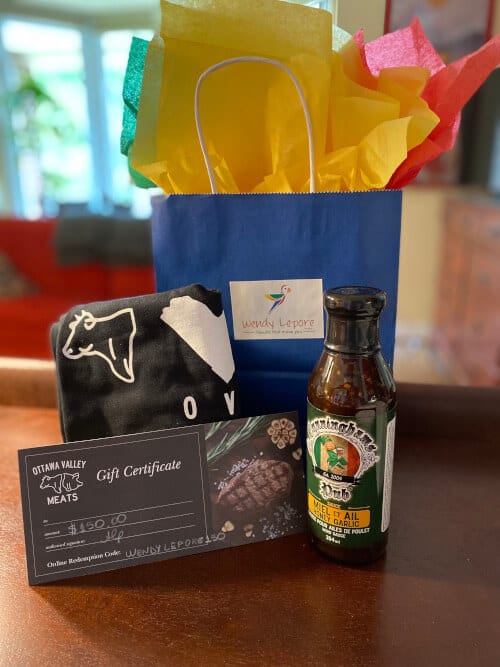 Where's the beef?
It's heading to Sandy Sachs' house as she is the winner of this month's $150 gift certificate. It was great fun to meet you Sandy and I hope you and your family enjoy many great meals with your winnings. Thanks for participating and congratulations again!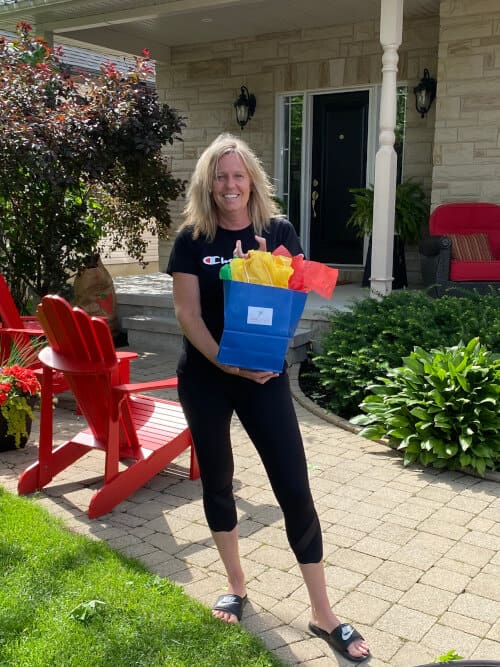 May 2021 Winner – Cheryl Auclair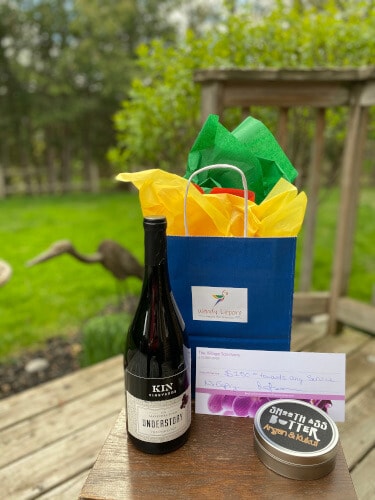 Congratulations Cheryl Auclair – it was lovely to meet you! I hope you enjoy this month's prize draw of a gift certificate to The Village Sanctuary Spa, a tub of their body scrub, and wine from KIN Vineyards.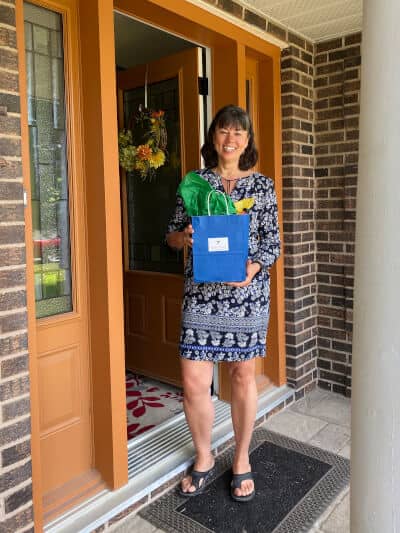 April 2021 Winner – Ashley Hayes

Congratulations to this month's winner! I'm so happy to have had a doorstep meeting with Ashley Hayes and her family who will be heading to Parc Omega when it is safe to do so. I hope you all have a great time and thank you for entering in this month's prize draw.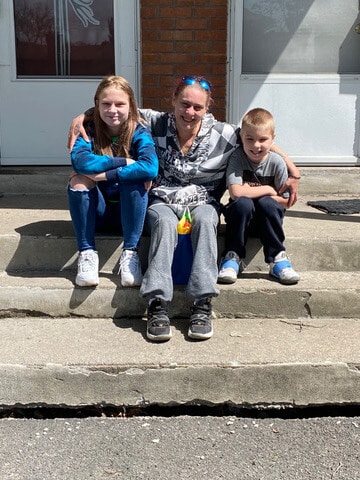 March 2021 Winner – Chris Beauchesne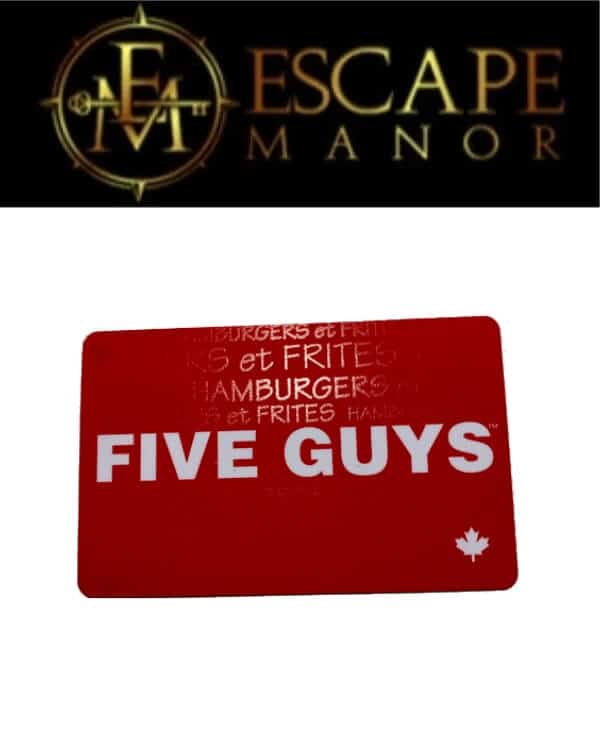 Chris Beauchesne is this month's happy winner of the $100 gift card to Escape Manor and $50 gift card to Five Guys.
It was terrific meeting you Chris, and I hope you have a great time spending your winnings at both places.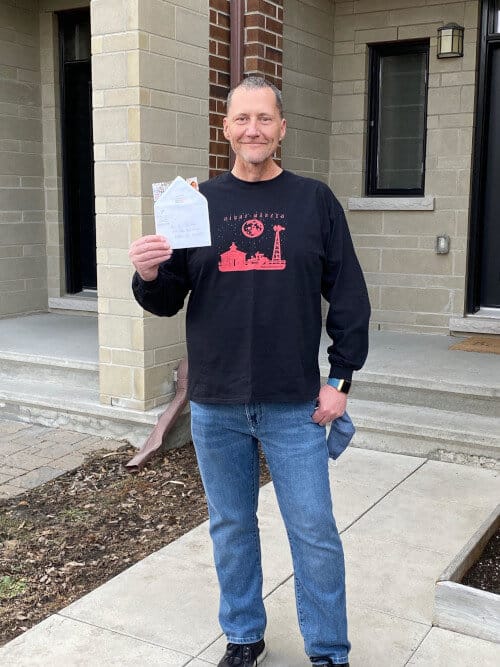 February 2021 Winner – Donna Penny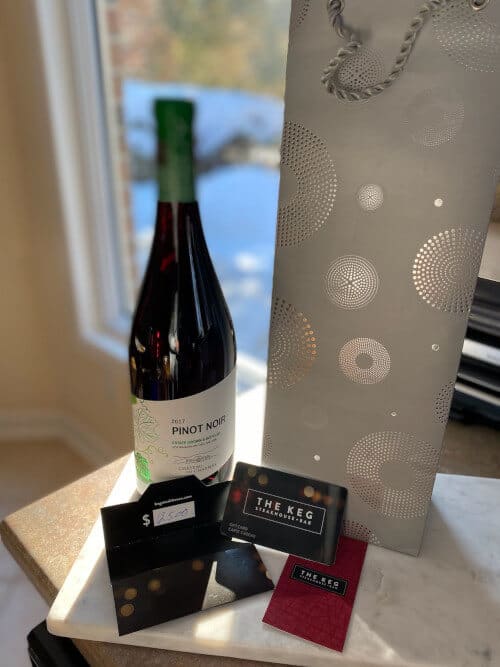 We have a winner! Congratulations Donna Penny on winning The Keg gift card and bottle of Pinot Noir.
Thanks to all who participated and if you aren't already following my Facebook page, please do so and stay tuned for new prize draws coming soon!
Happy Valentine's Day everyone. I sincerely wish I was able to send gift cards to all of you.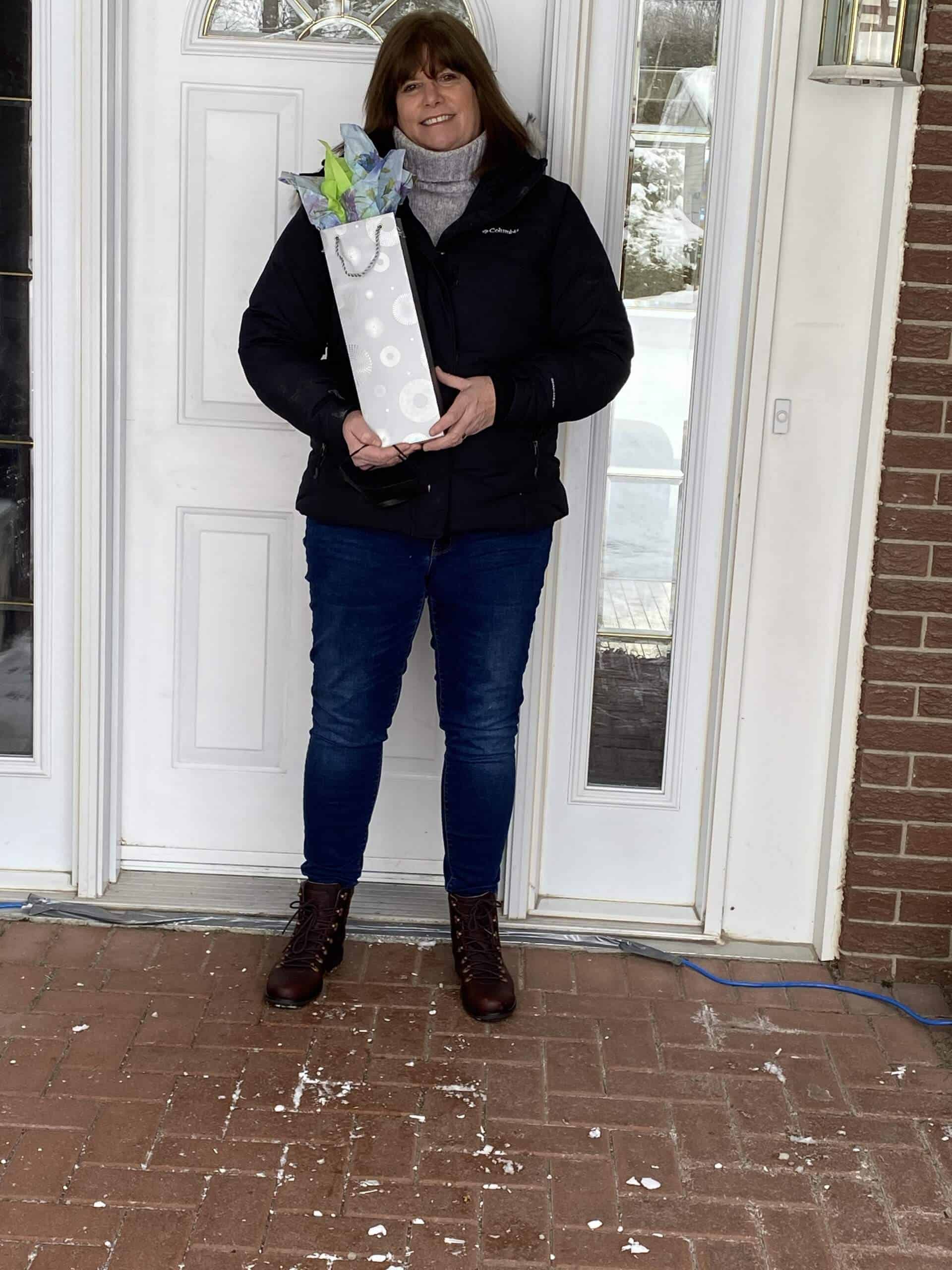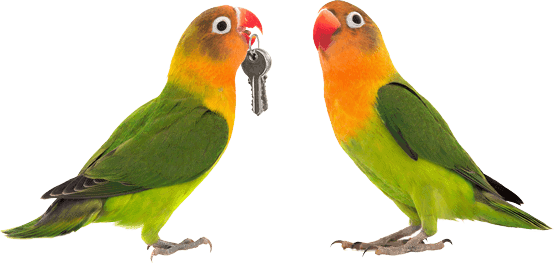 All rights reserved © 2008 - 2021 Wendy Lepore, Broker, Royal LePage Team Realty, Brokerage
Designed by ColourCoding Media Inc.